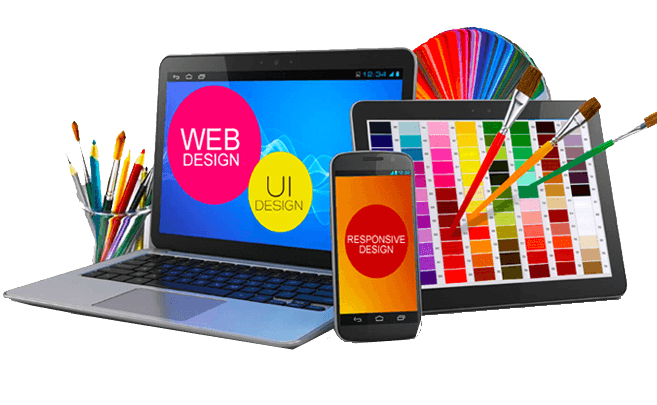 NGO must have a professional website in digital world to establish a strong network for project support. We are expert in NGO website designing and have designed 350+ NGO websites.

We have designed 50+ new website samples for you to choose from. Everything is ready - all you need to do is just select sample, budget and share documents to get your new website live in max 7 days.

We are offering Christmas festive offer of 40% discount on all the website designing packages. Kindly have a look at the following packages and select a suitable package as per your budget and requirement.
You can buy package online or contact us for any query.
If I want to get a website designed, what is the process?

Given below is a step by step process for website designing:

Select final package and release an advance payment of 50% to start the work
Kindly share payment confirmation by email, whatsApp or over phone Contact Us
Once our billing team confirms the payment, our support team will contact you. Support team will provide you a website form to send us details of your organization for designing website, creating social media accounts, integrating payment gateway, etc.
Once we receive the filled in website form from your side we will take 7-10 working days to design your website
Once the website has been developed, we will send you link for testing. You can suggest changes so that we can modify the website as per your choice
Based on your final approval and payment of due amount, we will book domain name and will host your website live on www.abc.om
After the website is hosted, we will integrate payment gateway and will initiate work for social media promotion. The complete process will take max. 15 days then full year we will work for promotion as per the package selected by you.

What type of website will you provide - dynamic or static and what programming language will you use?

We develop both static and dynamic websites; it will depend on the package selected by you. The website would be developed in advanced PHP programming along with MySQL, JS, CSS, jQuery, AJAX and HTML etc.

Will this website be mobile responsive or not?

Mostly we design responsive websites so as to provide max benefits to our clients; however, if you select basic package then your website would not be responsive.

Will you write website content for us or we have to provide the content?

This will depend on the package selected by you; kindly check in the package list

What documents would I have to give to design my website?

We only need your organization's information- contact details, bank account details, your organization's activities /work/services, images, videos and existing website, if any, to design website. You can send other documents for uploading on the website.

How much time will it take to complete the website work?

If you have furnished all the information/submitted all the documents related to website designing then we will take max 7-10 working days for developing the website and all the work related to promotions, payment gateway integration, etc. will take max 45 working days.

Who will manage my social media accounts and networking promotions?

We shall provide you with user id and password so that you can manage your social media accounts website or you can send us details to upload on Social Medias accounts.

What types of payment gateway will you provide - national, international or both?

We provide both types of payment gateway. It will depend on the package selected by you; kindly check from the package list.

Can we update our website ourselves?

Yes we will provide cpanel login to you so that you can update the website yourself.

Will my website appear on google.com by searching my organizations name? If yes then how much time will it take?

In 5 working days your organization's website will appear on google.com search by name and domain name. In some cases it takes 10-12 days.
What is the payment process?

You can choose any mode of payment- offline through cash or cheque or online through debit/credit card or our payment gateway.

Can I pay service charge in installments?

Yes, you can pay in instalments for some of the services. We take 10-20 working days to deliver services. So, as an advance you can pay min. 30% of the service charge, rest amount you can pay in 2 installments within 30 days of service delivery. However, for making payment in installments, kindly get approval of our sales team.

What will we have to pay for renewal after 1 year or annual maintenance?

This will depend on the selected package; kindly visit package details for the renewal/maintenance amount, if applicable.

Will you offer any discount?

No, the prices for the services are fixed. What we can do for you is to divide service charge for higher package into 2 instalments to be paid maximum within 30 days after service delivery. However, the same has to be approved by our sales team.

Is not your service charge too high?

On the contrary, given the array of services we provide, our charges are quite reasonable in comparison to the market rates.

How many days will it take to promote my website on google.com first page?

Normally it takes 45 working days but it may take less than 45 days and maximum 60 working days.

If we require any modifications on the website then who will do it? If you will update then how many times will you do it and would it be free of cost or chargeable?

We offer to do the changes for free all year round. You can change/add images, news, blogs, videos etc. yourself; however, if you are not able to do the changes, then send us and we will update the same free of cost 2 times in a month. In case if you want some extra pages that will depend on the selected package or that may be chargeable as development has no limitation.

Is your office located in my state/city or in which state is your office located?

Our offices are in Delhi and Bihar; kindly click on contact us to know about our contact details.

Will you give me complete access to the website?

This is your property so of course we will share complete user id and password of the admin through which you can update website yourself.

May I visit your office for more details and discussion?

Yes, you are most welcome. However, kindly schedule a meeting with our sales executive atleast 1 day prior to your visit as we want to devote full time to explain our products/services and resolve all your queries.
Sahaniya Technologies (OPC) Pvt. Ltd. is the best Website Designing. We are Website Designing, YII Framework Website Designing , Joomla Website Designing, Wordpress Website Designing, Static Website Designing , DynamicWebsite Designing , Customised Website Designing , CMS Website Designing , Website Designing in PHP , Responsive Website Designing , Mobile Responsive Website Designing , Landing Page Website Designing , redesigning website etc. We provide 100% satisfaction to our clients related to flash, logo, theme, colors, google search bar, website tools etc. at very low cost price under their budget.