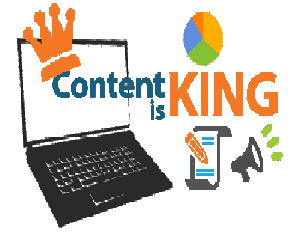 Your NGO might be doing a fantastic job at the grass roots level; however, do you have a professionally written proposal to present a pressing issue in your area along with the potential solution to the donor? Do take some time to reflect on the number of proposals you have submitted and the missed opportunities. And do not worry; you have quality proposal writing service at the click of a mouse. Our expert proposal writers offer to craft top quality project proposals to help you bag funding contracts.
A quality project proposal requires all or most of the ten pointers listed below-
Precise & impressive executive / project summary
Technically sound optimal solution, strategies
Thorough research
Correct and clear language
Logical flow
Attractive presentation
Alignment with the donors requirements, objectives, vision, social commitment, budget
Well documented organizational credibility and capacity
Realistic & justified budgetary allocation
Our seasoned experts specialize in writing-
Solicited project proposals, that is, request for proposals (RFPs) by government agencies, private, national and international grant making agencies
Unsolicited project proposals for public and private companies falling under the mandate of Corporate Social Responsibility (CSR)
What we charge?
Basic- INR 10,000/- only for a project focusing on a single sector, single city/block and a total budget upto 50 lakhs;

Basic- INR 15,000/- only for grants proposal/RFP in pre-defined format with a total budget for 50 Lakhs
However, we would like to inform you that the price will significantly increase in the following cases-
Increase in budget
Multi- sectoral or integrated project
Project spanning across one or more districts
What you need to do?
Simply click link to submit Proposal Development Form; once you fill up the relevant information based on which we shall develop the proposal and budget. Then submit form and make the payment to initiate the process.
What is the payment process?
You can choose any mode of payment - offline through cash or cheque or online through debit/credit card or our payment gateway.

For online payment click on given link: Online Payment

For Cash/Cheque or Online Fund Transfer, please use the following account details:

Yes Bank account details:
| | | |
| --- | --- | --- |
| Account Name | : | Sahaniya Technologies (OPC) Pvt. Ltd. |
| Account No. | : | 038683800002609 |
| IFS Code | : | YESB0000386 |
| Branch Address | : | M-31A, M-Blocket Market, Greater Kailash-II, New Delhi-110048 |
Clients say

"Sahaniya team provides support and advice as if they are my own IT team. They are handling my website and other online services brilliantly. Thanks to Sahaniya Team."

"100% satisfactory services… I never feel like I am dealing with an external IT company. I hope our partnership grows strong with every passing year. God bless Sahaniya family members."

"Sahaniya Technologies maintains high level of professionalism. They have the knowledge, expertise and patience to satisfy clients."

"High quality work, good team and timely delivery ... Sahaniya Technologies inspires trust and confidence..."

"They created an excellent website for my institute...Fantastic job...Keep it up"
HOW ARE WE DIFFERENT?

CUSTOMIZED SERVICES
We respect your budget and your dreams. We customize our services to your budget to help you realize your vision.

CLIENT SATISFACTION
Client satisfaction is the core of our operation. We strive to understand our client's needs to deliver maximum value for money & long-term return on investment.

SUPPORT LIKE IN-HOUSE TEAM
We know how important it for your organization to have trustworthy IT service. Count on us to handle your IT services like your in-house team.
What is the process that you will follow to write my proposal?

Getting Started- Mail us and our team shall have a detailed discussion with you on the kind of proposal you want us to draft for your organization, like grant proposal, reply to RFPs, etc, unsolicited proposal to CSR Company, etc. We will develop a clear understanding of the geography, requirement of the donor agency, scope of work and approximate budget. Then we shall provide you an optimal and accurate cost estimate and define the schedule to complete your project.
Initiating the work- You are required to release the full payment to initiate the work. Kindly share payment confirmation by email, WhatsApp or over phone Contact Us. Once our billing team confirms the payment, our support team shall send you a proposal development form, and if applicable, request you to send the link of the RFP/grant application details. Upon receiving the details, our team shall start drafting the proposal and budget. We shall coordinate with you in case we require any input or suggestion. After drafting the proposal and preparing the budget, we shall edit and proof read the documents and then send it to you for your feedback and approval.
Final submission- Once we receive your feedback or any suggestion for any change (s), we shall consider/incorporate the same in the proposal or budget and finalize it. Based on your final approval, we will email you the final copies of the proposal and budget.

How much time does it take typically to complete a proposal and budget?

There is no spot on answer for this as it entirely depends on the type and requirement of the proposal.

Who will provide the idea for a proposal to be submitted to a CSR company, you or I?

We work closely with you while developing a solicited or unsolicited proposal. While in a solicited proposal we have to adhere to pre-defined guidelines, an unsolicited proposal gives us more freedom. If you have envisioned a project, we will effectively put your idea into words. If you want us to think for you we will match the donors requirements with your organizations capacity and activities, determine the need of the area, suggest a solution(s), strategies and activities and pan out the idea in the form of a compelling proposal.

We have ideas, we have been working in the field for many years and we know how to prepare a budget, then why should we come to you?

Simply because we shall help you to develop a compelling narrative by putting words around your ideas and draft a proposal covering 10 essential pointers; Click here to know more on our proposal writing service. We shall leverage the strong expertise and rich experience of proposal writers who have crafted several successful projects funded by international and national agencies as well as CSR Companies.
What is the payment process?

You can choose any mode of payment- offline through cash or cheque or online through debit/credit card or our payment gateway.

Is not your service charge too high?

On the contrary, given the array of services we provide, our charges are quite reasonable in comparison to the market rates.

For which sectors do you write proposals?

We have a strong team with years of experience and expertise in writing proposal s across all sectors and also developing proposals for integrated development projects focusing on two or more sectors.

Can you share samples of projects you have worked on?

Unfortunately, we have to maintain strict confidentiality and cannot email any sample to you; for more details, Contact Us.